John Bishop in Brighton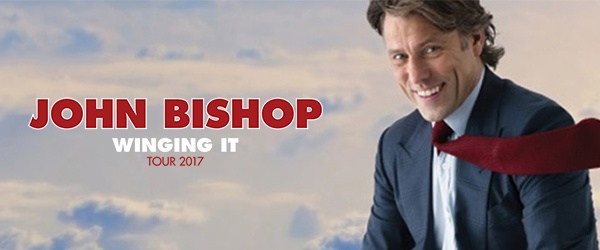 "Edinburgh is the only place you can be sunburned and get trench foot on the same day."
Funny man John Bishop is touring the UK this year - so it's only fair to have some tickets up for grabs.
Comedian, actor and general top-bloke for all is fundraising work, John Bishop is one of Britain's finest comedians on the scene at the moment. The king of the one-hundred liner is winging it round the UK and Ireland this year on his latest tour.
Fancy a couple of tickets to see him? Answer the question and you're in the draw to win.
QUESTION: In which UK city was John Bishop born and raised?