Jeff Lynne's ELO in Glasgow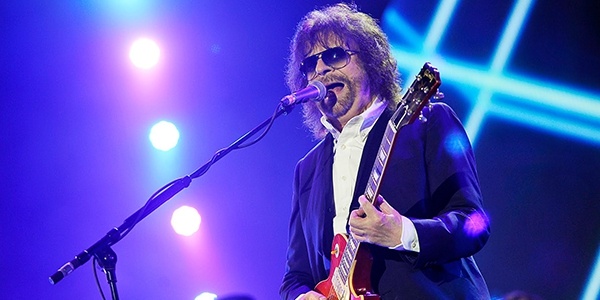 We see you there, Jeff Lynne.
You with your anthemic 70s tunes, your strange floating frisbee and your UK summer tour.
Jeff Lynne's ELO are still touring. It's just like the ELO you've always known - only now Jeff Lynne's mum has written his name onto it in marker pen, so everyone in the school playground knows who it belongs to.
Fancy a couple of tickets to see Jeff Lynne's ELO perform in Glasgow? Well, be speedy - it's happening on June 28th.
Answer the question and you're in the draw for a pair of tickets. Chop chop!
Question: Which of these songs was a hit for ELO in 1979?