Union JACK Radio - Rajar Q4 2017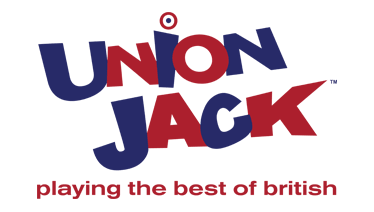 Union JACK celebrates its first 12 months results.
Union JACK the UK's newest radio station broadcasting on DAB across the UK has just recorded its first full 12 months results.
Union JACK is the only radio station in the UK that plays nothing but the 'Best of British' – both music and comedy.
In its first 12 months Union JACK has seen a massive 24% increase in reach since launch with an astonishing 85% increase in listening hours, now reported at 490,000 total hours*.
With over 10 million song votes through the Union JACK app, where every song is voted by the audience, UNION JACK is proving to be the antidote to homogenised predictable radio.
Union JACK radio continues to pave its own path in a saturated market, with its national award-nominated new music show 'Underdogs', and the topical comedy show 'Andy Murray's 15-0 songs'. Union JACK will soon announce a brand-new show spearheaded by a multi award winning national broadcaster.
Programme Manager, Giles Gear, said 'What a remarkable explosion in hours! After 12 months of full results we now know that listeners who find Union JACK, love it! We look forward to continue ripping up the radio rulebook plus a very exciting announcement in the next few weeks".
Union JACK is available on DAB across the UK, online at www.unionjackradio.co.uk and through the Union JACK app.
NOTES TO EDITORS:
About the JACK brand: The JACK brand originated in Canada and established itself quickly as one of the most successful brands in North America. It now attracts over 20 million listeners there. The brand provides an unconventional package with localised targeted music to give the listeners a fun, energising and connective experience.
In 2007, Ian Walker, Donnach O'Driscoll and Clive Dickens brought the JACKFM brand to Oxfordshire, UK. JACKFM is hugely successful in Britain; it is the most awarded local commercial radio station in UK radio history, having received over 40 industry commendations including two for UK Radio Station of the Year. The brand has a younger spin-off, JACK 2 in Oxfordshire. JACK 3 launched in Oxford on DAB in May 2017.
*RAJAR/IPSOS/MORI Q4 2017 15+