Radioplayer
If you're in front of your computer, make sure you have Union JACK blaring out on Radioplayer.
You can listen live online or listen again to past shows through UK Radioplayer by clicking on LISTEN at the top of this site, enjoy!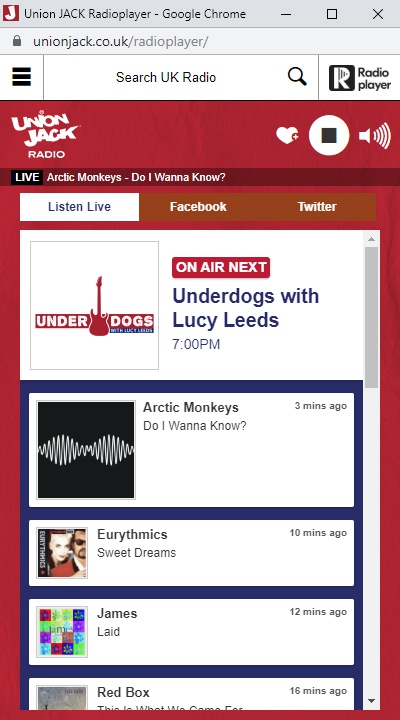 Union JACK app
Listen and vote for the next song on your phone with the Union JACK app! Download it for free...