A New Show's Coming

This is Geoff. Or Mr Lloyd to you.
He's got a new national radio show coming to Union JACK - Geoff Lloyd's Hometown Glory.
Listen to Geoff take comedians on a stroll down memory lane. (Tour of their hometown on Google Maps from comfy chairs.)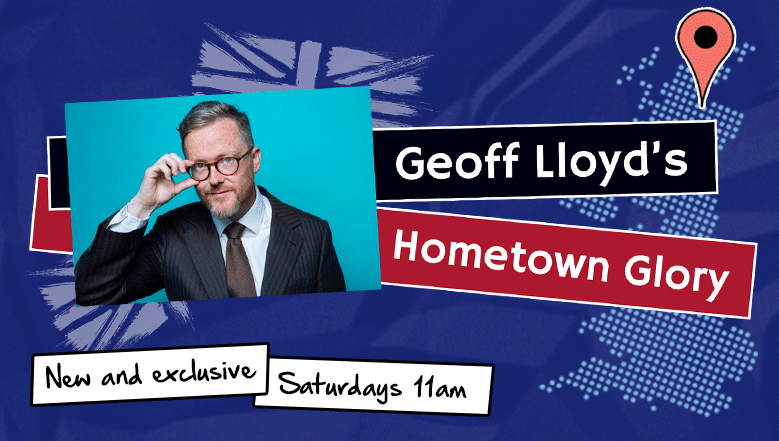 Geoff's been on the radio for years and years, then disappeared to do something else. Possibly knitting. Now he's back broadcasting to the nation.
Hear his first new show, Saturday 3rd March at 11am.
This is a video promoting @GeoffLloyd's new radio show, Saturdays from 11am. Best we could do on £1.82... @mattforde https://t.co/YfA4ddf2db pic.twitter.com/uJQhtT3ENM

— Union JACK Radio 📻 (@unionjackradio) March 1, 2018
This funny lot are reliving their tales of teenage angst, early sexual encounters and regional woes.