The Great British Take Off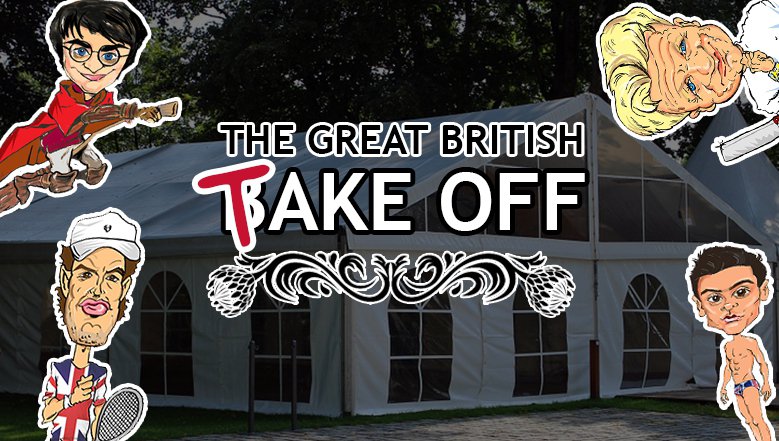 Eight celebrities. One impressionist. Welcome to the Bake Off tent.
Some of Blighty's most recognisable voices are cracking their bottoms, rolling their sausages enjoying a lovely bit of crumpet.
Join Tom Daley, Dan Radcliffe, Andy Murray, Jon Snow and loads more celebs as they enter the Bake Off tent.
Loads of thanks goes to impressionist Josh Berry for 'introducing' us to these famous voices.
Hear what's going on.